You and I, Forever (Volume 3)
Hot
Monique C Humphries
Updated
August 22, 2022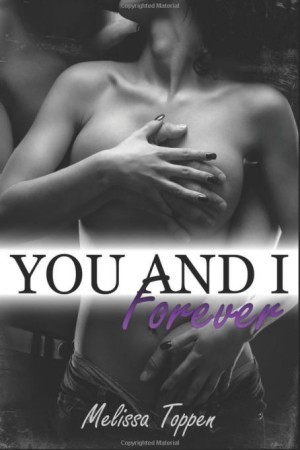 You and I, Forever (Volume 3)
Book Details
Published Date:
June 09, 2015
You and I, Book Three Twenty-one year old Anna Blake has lived her life by one simple rule; never get attached. At least she did, until her life was completely turned upside down by a man that not only consumed her, but literally brought her to her knees. Bentley Reed.... For the first time, Anna feels like there is more to life than heartbreak and disappointment. Bentley has shown her a world where anything is possible. A world where dreams really do come true and true love, the kind that takes your breath away, actually exists. But in real life, nothing this perfect lasts forever. Just when things seem like they couldn't get any better, tragedy strikes, leaving Anna to face one of the hardest things she has ever had to endure. It's easy to love someone at their best. The true test is loving someone when they aren't. Can Bentley be the man Anna needs when it all falls apart? Or will Anna learn once and for all that the man she loves is not capable of loving her the way she needs? Passionate, emotional, gripping. You and I Forever is the third and final installment in the irresistibly addicting You and I Series.
Editor review
I read final book in this series and was so sad to see it end, but loved the whole journey. Granted I just wanted to get to one part that I think we all saw coming and that was the wedding. I was excited to read how the author was going to marry these two and lets just say I was very happy. The book was really a rollercoaster ride of emotions and it stopped just being about Anna and Bentley for awhile and turned into friends and family who were experiencing love in their own forms. I loved it, I loved it. It was happy, sad, table turner. One heck of wild ride. When it ended, it had me thinking of how these two met in the first book and how much they just grew. If you have been reading this series from the beginning, you are going to want to end it and send these two off into their future. I would love to see what their child looks like, but hey. One can only dream right. Thanks Melissa for sending this couple off right.
User reviews
There are no user reviews for this listing.