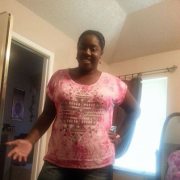 Book Details
Published Date:
April 07, 2015
You and I, Book Two Anna Blake has lived her life by one simple rule; never get attached. At least she did, until her life was completely turned upside down by a man that not only consumed her but literally brought her to her knees. She never dreamed that accepting a job as a dancer at one of the most secretive and exclusive clubs in the country would bring her face to face with the one man she simply could not resist. Bentley Reed.... Rich, powerful, sexy. Bentley can have any woman he wants. But to him, there is only one. Determined to prove to Anna that he can be the type of man she needs, he sets out to win the ultimate prize; her heart. But things are not always so black and white. While Bentley struggles against Anna's resistance, she has her own battles to fight. Because when you are dealing with a man like Bentley Reed, anything can happen.... You and I Together is the second installment in the irresistibly addicting You and I series.
Editor review
Just Wow...All the love in one book
If you loved the first book in this series, then you are really going to love where this couple is going to go in this steamy read. I feel like in this story you learning if they can really maintain a relationship inside of what they have as a couple. This book really opened up these characters and I couldn't wait to read more and more of it. A book to read for the summer would be this banger right here.
User reviews
There are no user reviews for this listing.