Human Trial III: The Final Conflict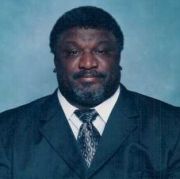 Human Trial III: The Final Conflict
Hot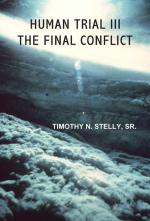 Book Details
Setting:
America, year 2031
Published Date:
May 31, 2012
Original Title:
HUMAN TRIAL III: THE FINAL CONFLICT
Returnable:
This item is Not Returnable
Contact
Email:
This email address is being protected from spambots. You need JavaScript enabled to view it.
Twenty-three years after the thermal attacks on earth, America is still rebuilding. The country has a new President—Thaddeus Lord, who has developed a plan to connect both ends of the country and make America once again, "a shining beacon of hope to the rest of the world." Meanwhile a war-weary Adam Turner is content to enjoy life with his family on the shores of Lake Consuela. It isn't long before the President summons Adam, whom he wants to train the country's fledgling armed forces. The person sent to convince Adam to come ion board is Colonel Tawanna Chenier, who almost singlehandedly destroyed the alien enclave in south Texas. After the President is assassinated, Adam and Tawanna learn that a South American warlord named Barbosa possesses a nuclear weapon and is seeking the means to deliver it, to wage war against America. Barbosa is a dictator over a vast area, as Brazil has annexed several nearby countries. He has built a hybrid population that he uses as slaves and frontline soldiers against any potential attack. With the country facing a nuclear strike, Adam and Tawanna lead a battalion of 200 raw recruits into the jungles of South America. Along the way they are hindered by a lack of resources, traitorous allies and nightmarish logistics. Also, there is the threat of alien strongholds in the Florida Everglades and Yellowstone National Park to contend with. Despite the toils of war, the attraction between Adam and Tawanna builds, but their focus is on their duty, as they arrive e in South America for what shapes up to be the western hemisphere's most important battle for survival. The final chapter in the cult scifi classic that tells the story of America through its apocalyptic collapse to its rebirth during the threat of nuclear holocaust.
User reviews
There are no user reviews for this listing.