The Chronicles of Heaven's War: Sisters of the BloodWind
The Chronicles of Heaven's War: Sisters of the BloodWind
Hot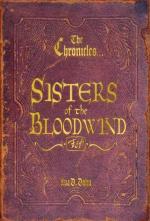 Book Details
E-Book ISBN:
9781466014466
Setting:
First Realm- EdenEsonbar; Outer corridor; Trizentine; Frontier; ZemiaKone;
Published Date:
November 14, 2011
Original Title:
The Chronicles of Heaven's War: When General's Cry
Returnable:
This item is Not Returnable
Contact
Email:
This email address is being protected from spambots. You need JavaScript enabled to view it.
"We are Sisters of the Bloodwind… daughters from the worlds of heaven, men, and hell! For untold ages, people of the First Realm lived peacefully, enjoying unbounded freedom, pleasure and endless life. It all dissolved into chaos, because of the guile of the Firstborn. Resulting in a time period when the existence of all life hinges upon individuals and choice. The Chronicles of Heaven's War is an epic of how people battle through choices & the eventing consequences. The Sisters entices the earth to share in the realities of these individual decisions. Beginning with a distant sordid past and continuing onward along the twisting and lengthy road, warriors take, to Destiny's end. That fling everyone wildly toward an uncertain future!!!
User reviews
There are no user reviews for this listing.