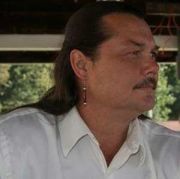 Full Circle, the end of the beginning
Hot
Book Details
Published Date:
July 04, 2012
Returnable:
This item is Not Returnable
Contact
Email:
This email address is being protected from spambots. You need JavaScript enabled to view it.
A devastating introspective into Native American culture and ceremony, spirituality, humanity and society at large. Revealing the causes and effects of colonialism and manifest destiny as seen through the eyes of the displaced descendants of these once proud and noble people. Full Circle is the untold story of the forgotten children of the Indigenous First Nations of North America. The story of the half-breed, the mix blood, the unaccepted. Jackson Themal is one of these lost children. Raised in the foster care system, as a boy becoming a man he loathes what he is devolving into. Jackson will learn of his heritage, of the traditions, ceremonies and culture of the Ancestors whose ancient knowledge beat a cacophony in his veins. With quiet desperation he seeks to belong, to live up to a gift he had no knowledge of given to him by a mother he never knew. But what if there isn't anything left to return to? What if all that remains is a perversion of all that was? What effect will learning what he never wanted to know, about his People, about himself, have on this young man? As historical fact paints a dark and bloody fictional tale Jackson will come to understand. Completing one circle while initiating another, his journey will end at the beginning and begin at the ending until what he becomes is what he has always been.
User reviews
There are no user reviews for this listing.