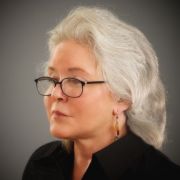 Window's Pane (The Vision Chronicles, Book 3)
Hot
Book Details
Setting:
Mexico, New Mexico
Published Date:
March 22, 2014
Returnable:
This item is Not Returnable
Contact
Email:
This email address is being protected from spambots. You need JavaScript enabled to view it.
Window's Pane is the third book in The Vision Chronicles series. Designed to be read in order, this slice-of-life thriller continues where Spyglass left off and continues the next eight weeks in this intriguing story. In Window's Pane, James Lewis, imprisoned for five days in one of the worst prison systems in the world, has suffered unspeakable torture at the hands of hateful guards who enjoyed tormenting him. The coffin cell was particularly horrifying—there Casey's ghost added additional anguish with icy vindictiveness and pleasure. Will he ever be free again? Can James overcome this horrible experience? Continue the next eight weeks in this slice-of-life, metaphysical/visionary thriller as James struggles to overcome these demons. At Danny's insistence, James sees Dr. Valerie Parker, a therapist specializing in PTSD. During one of the sessions, he shares a technique learned from Dr. Nelson Fitch while living in New York. Dr. Parker, desiring to use the method with other clients, researches the release technique. Her online search 'pings' a website in San Francisco, leading The Rodante Group straight to James Lewis and his newly established life in Las Cruces, New Mexico. In the meantime, Danny discovers she's pregnant with twins and there's a new family member at the manor. Sands and Patty have quietly decided to adopt a newborn orphan, but James warns them that trying to keep their intentions secret might be the worst mistake of their lives. Continue the journey as James struggles to protect his family and friends during the next eight weeks. If you love mystery and suspense, along with a dash of romance and paranormal, this is the series is for you! This series is LGBT friendly and also available in large print.
User reviews
There are no user reviews for this listing.