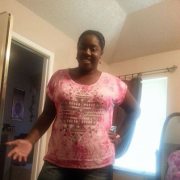 Beautee and the Beast
Hot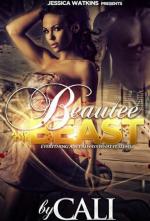 Book Details
Published Date:
December 31, 1969
Returnable:
This item is Not Returnable
A killer by day and night, Zaire Pearson never knew that he had a soft side until he met and fell in love with Beautee Hill - a hard working, educated girl from the suburbs of Pasadena, California. She was a beauty that was by far different than the project chicks that Zaire was used to dealing with. Being the beast that he was, Zaire was definitely in need of a "Beautee" to tame his wild side. Beautee knew that meeting Zaire was no accident. She was intentionally placed in his path with an agenda. She knew that not many men could resist her beauty or her booty. As an undercover FBI agent, Beautee was out to gain freedom for her husband, who had been set up by Zaire and wrongly accused of murder. It had taken Beautee years, but she now had enough evidence on Zaire to put him behind bars and free the only man that she ever loved - her husband. Zaire's mission to control the city clouded his thoughts and friends became enemies. Family members went missing and bodies are found throughout the city. A hood tale of love, loyalty, murder and deception leaves you realizing that everything ain't always what it seems.
Editor review
This book has given me everything that I have craved. Suspense, secrets, drama, love, and from all points I absolutely could not put this book down. I finished it one day and that is a feat that I haven't done in a long while. The book starts off with you having no idea what is happening and then from there you are taken for a whirlwind of a ride.
What I really loved about this book is that it gave you the present and then rewound you back to the past. It really flipped everything that I was reading and kept me in suspense the entire time. You see a lot of betrayals and secrets come out, but what I found intriguing about them was that you already knew what they were and who had them. The question that stayed on my on the entire time was how were they going to come out and what were they going to do about them. What I found funny towards the end is when Zaire's eyes just stop working and he can't really see the difference. My head was twisted and I just couldn't stop laughing. Overall, I would definitely read this book again and the one after it just to see what happens to each character. You will not be disappointed with this book. I do have one question for the author and it is in the video. When you get a chance watch my video and let me know what the answer is by leaving it in my review. Thanks for the love.
User reviews
There are no user reviews for this listing.