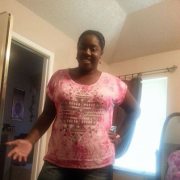 Beautee and the Beast 2
Hot
Book Details
Published Date:
December 04, 2014
Returnable:
This item is Not Returnable
In an effort to leave her past behind, Beautee Hill realizes that some of her earlier choices may not have been what was best for everyone involved. As she tries to move forward with her life, her past continues to haunt her. Falling for Zaire Pearson just may have been a downfall that comes with years of suffering and other consequences. After deceiving Zaire in an effort to rid Los Angeles communities of his treacherous ways, and to gain freedom for her husband, Beautee now realizes that taking this case was more then she could have ever expected. Beautee now has to make a decision that may be either good or bad for everyone in her life. People are dying all around her, and Beautee fears she may be next. Her only concern is protecting her son from his biological father, and protecting him at all cost is what she will do. Zaire has kidnaped her sister who has a secret of her own that could cause everyone to lose their life. Follow Beautee, Zaire and Kevin in this urban twisted tale of lies, murder, secrets, and love to find out just how far a beast will go to get what/who he wants.
Editor review
Character Development
2.5
I love the love between Zaire and Beautee. Even though they are in different places in their lives, they still love each other even though Beautee tries to deny her true feelings for Zaire. I feel as if Beautee is turning into someone I'm starting not to like, because even though I'm rooting for her and zaire, I feel bad for how she did Kelvin. He stepped up and forgave her for everything and accepted the baby as his and she straight dogged him. I think she is not as innocent as she is pretending to be. The story kind of got a little fast paced and their was a lot of questions especially after the mahogany shocker! I'm ready for part 3.
User reviews
There are no user reviews for this listing.