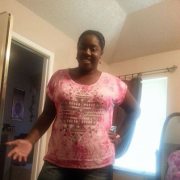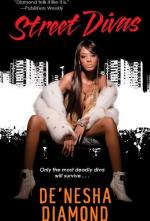 Book Details
Published Date:
March 06, 2014
Returnable:
This item is Returnable
In De'nesha Diamond's explosive series, the fiercest ride-or-die chicks in Memphis are battling alongside--and against--their ruthless men to be the last diva standing. . . On these Dirty South streets, revenge is sweet opportunity. Now the women who help rule the hood are out to take ultimate control. Merciless lieutenant Lucifer drops as many bodies as she can to avenge a devastating shooting and consolidate her new power. Loyal gang member Essence discovers friendship has lethal limits when she falls for her best friend's man. Ever-ambitious Yolanda is angling hard to go from a king hustler's baby mama to his one and only. But Queen G LeShelle will betray any trust and take out any obstacle to make the game hers alone. And when these four women push their vendettas past the point of no return, it's a war only the most deadly diva will survive. . .
Editor review
Street Divas
(Updated: January 04, 2015)
Very nitty gritty from start to finish.

After reading the first book, I honestly didn't think there was any more of the story. I thought that was the end and the people who fought so hard to be together were just shattered because of street politics. But that isn't the case. The second book picks up where the first book left off and it starts off pretty gruesome. Let's be real, Melanie was the type of character who you knew who would get what they got coming to her. If you read the first book (which I highly recommend), then you would know her story. Once again, the only thing that pulls me in is the back stories for the different characters. I really believe that the way the author set the story up that the back or past stories will define who these characters are. This goes well for people like Momma Peaches and Lucifer. Meanwhile, a miracle happens and Tashara has officially lost it and after what she goes through, losing it is what she needed. Python and Leshelle are still the crazy King and Queen of shotgun row and because of Leshelle's loyalty to him she get or rather hears her ultimate reward.

Tashara gets away from her psychotic sister and is found by her friend, Essence. Her best friend tries to help her but in the end she takes her to people who will be able to help her the most. You also learn what happened to Mason and where his mind is. Lucifer seems to be only one who believes the two lovers story and goes hunting for answers and retribution. Essence finally grabs a conscience and goes to see her friend where you get a glimpse of Tashara predicament. Essence also runs into someone that makes her decide that Leshelle is not going to get away with this. Leshelle hears the news of Profit and Python is not pleased. Momma peaches breaks up the happy couple when she finds out how stupid Python is. Yolanda is the only character that is just funny to me but at times she can be serious when she is going after something. I think she became too bold when she went to go see her mother who is not no more than ten feet from where Leshelle and Python actually live. Granted they were not there at the time because the actions of Python finally caught up to him. Meanwhile, other men are trying to take the HNIC place

On the Vice Lord side, things are not looking to good. Lucifer is holding it down, but it's not the same. You actually see her get sentimental for about a second. When she visits Smokestack, you hear a story that connects the first book to this one. After awhile (or for me at least) you see what her main goal was and more importantly why she wanted it. Essence meets a woman in the mental institution that is now housing Tashara being that after everything happened, she has checked out. Lucifer finally solves the missing pieces of the puzzle and after surprising news you would think that she would be able to act. Mason starts to recover and isn't happy about it. Essence is using the power that she has to visit the people she cares about most and is almost punished for that action until the one thing that we all have been waiting for finally happens. Just in the nick of time.

Ok, everything that you thought wouldn't happen has happened. Python makes good on his promise to Leshelle and she knows the first person that she wants to show it to, but with that comes the unexpected. Yolanda tries to take the throne but slowly realizes that she is focusing on the wrong things. Essence tries to stay low with her friendship and Profit, but Leshelle squashes that and I got to say that what happened to her was the saddest because all she did was try to right a wrong toward her best friend. In the end, you see how strong street politics are and that there is no room for feeling sorry or avenging someone without consequence. Essence was stuck between Lucifer and Leshelle, two head queens from two sets and for her to be trapped liked that should have had no consequence. I felt sorry for her character. Lucifer and Mason finally get all of that stuff off the chest and announce where they stand. Profit goes to see Tashara and when you think that he will bring her out of it, that doesn't happen. The war gets more intense and lines are drawn towards the end and secrets are finally put out there. There are questions in the back of the book that you should read and really think about
User reviews
There are no user reviews for this listing.