"The Tales of Nigel Morgan" 'Admiral Dwight and The Colonial Airmen'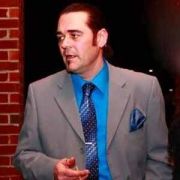 "The Tales of Nigel Morgan" 'Admiral Dwight and The Colonial Airmen'
Hot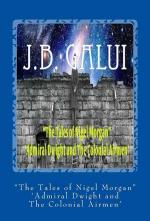 Book Details
Published Date:
July 29, 2013
Original Title:
"The Tales of Nigel Morgan" 'Admiral Dwight and The Colonial Airmen'
Returnable:
This item is Not Returnable
This is the first in a series of "The Tales of Nigel Morgan" Nigel Morgan, now on in his years, tells of tales of his adventures as a young boy. This story is of his adventure with The Colonial Airmen, four musicians, Justin, Gus, Andy, and Jiles, he and others have grown to love & now have become his close friends. Then there is Admiral Dwight who he meets by accident? and soon learns is a very special person. Along the way Nigel also befriends a pretty waitress named Molly who become more than just a waitress and also a giant of a man they call Thursty who turn out to be like a father to Nigel. With each turn, after being warned not to go to a place called Luna Lier by a being they have never encountered before, Nigel & his friends are taken deeper on a journey that will lead them into a place that has been lost for too many years......and also into the hands of evil...on a Biblical scale. This is a story of friendship, adventure, mystery, and humor. This is a story for the adventurous kid in all of us.
User reviews
There are no user reviews for this listing.