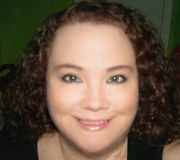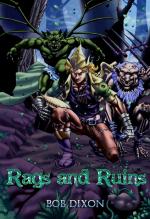 Publisher
Book Details
Published Date:
October 30, 2015
Returnable:
This item is Not Returnable
Rags leads an idyllic life for a goblin child—he spends his days playing in the landfill with his gargoyle friend Ladin, going fishing with his father Hargo in the river, and developing his love of music. His parents love him intensely, and his mother Calin is fiercely protective of him. How could he ask for anything more as he lives an enchanted life on the reservation on the outskirts of the "civilized" world, surrounded by mystical creatures and magic? Little does Rags realize that he is not a goblin but instead a human who was abandoned shortly after his birth and left in the landfill to be raised by the goblins as a way to fulfill an ancient prophecy of good and evil, twin brothers separated at birth and reunited in the thirteenth year of their life, one to unleash an ancient evil, the other the only hope to stop it from happening. A powerful tale of magic, music, and danger,Rags and Ruins is sure to thrill readers of all ages with its mix of adventure, intrigue, and humor—and if it doesn't, they'll have to answer to a furious goblin mother.
User reviews
There are no user reviews for this listing.