Wild Hearts: An If Only Novel ( If Only... )
Wild Hearts: An If Only Novel ( If Only... )
Hot
Taneesha Freidus
Updated
March 08, 2015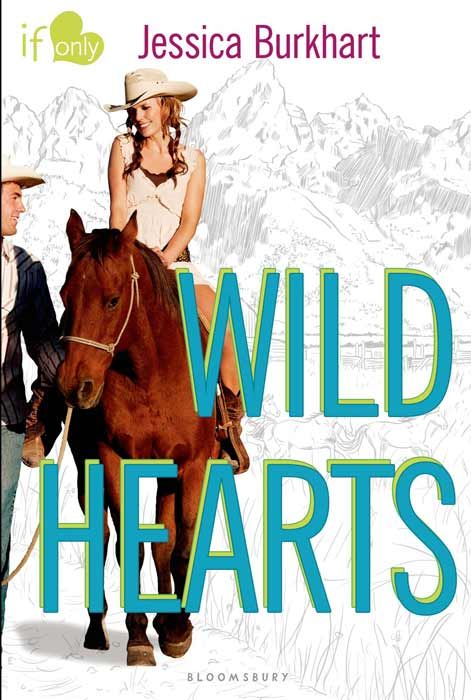 Book Details
Other ISBN:
978-1619632585
Published Date:
May 05, 2015
Returnable:
This item is Returnable
Enjoy "Wild Hearts "and the other standalone titles in Bloomsbury's contemporary If Only romance line centered around an impossible problem: "you always want what you can't have"!
Brie Carter's father's land development business has taken her family all over the world, but as soon as they arrive at their new home in Lost Spring, Wyoming, the town turns out to protest. They don't want a new hotel if the resident mustang population will be displaced or hurt as part of the deal. Then Brie meets Logan, a gorgeous local who has a special connection to the mustangs, and she is immediately drawn to him . . . and the horses. However, with Logan's father leading the protests and Brie's father refusing to budge, it's clear that their parents are heading towards an all-out war. Can Brie and Logan find a way to save the mustangs and be together? Or is their love doomed from the start?

This new title in the If Only line is the perfect summer read and proves that love flourishes in the wildest places!
Editor review
Wild Hearts is a good book to read in front of the fire place on a cold snowy day. That is exactly what I did and I really enjoyed this book. I did not read the first three but they can be read as stand alone reads.

We have Brie Carter who moves around a lot because of her father's business. She doesn't make friends and she does not form attachments because she knows she is going to be leaving soon. So when her father comes home and says they are moving to Lost Spring, Wyoming she is not surprised.

Only when they get to Lost Springs, Wyoming it is nothing like what she thought it would be. First off the towns people are very hostile because they do not want a hotel in their town because they are afraid it is going to hurt the Mustangs. In the towns eyes the Mustangs come first and nothing else. So when they have to make a decision they chose what is right for the town.

Among all this fighting Brie meets Logan. She is smitten with Logan but soon finds out that Logan's father is the one protesting against the hotel. Now she is wondering if Logan and her can stop this feud and be together. Will they end the feud in time? Or will the Carter's be packing and moving on?
User reviews
There are no user reviews for this listing.