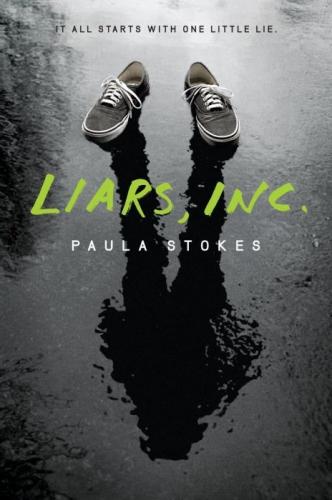 Taneesha Freidus
March 14, 2015
Book Details
Published Date:
March 24, 2015
Returnable:
This item is Returnable
A dark and twisted psychological tale that will keep readers guessing, perfect for fans of I Hunt Killers and Gone Girl.

Max Cantrell has never been a big fan of the truth, so when the opportunity arises to sell forged permission slips and cover stories to his classmates, it sounds like a good way to make a little money. So with the help of his friend Preston and his girlfriend, Parvati, Max starts Liars, Inc. Suddenly everybody needs something, and the cash starts pouring in. Who knew lying could be so lucrative?
When Preston wants his own cover story to go visit a girl he met online, Max doesn't think twice about it. But then Preston never comes home. And the evidence starts to pile up—terrifying clues that lead to Preston's body.

Terrifying clues that point to Max as the killer….
Editor review
This book is FREAKING INCREDIBLE!
I mean who knew a lie could end up with a death and a suspect that has no idea what has happened.

Lordy Lordy Lordy Max Cantrell is in his senior year of high school and he is bored to death and ready to get out of high school. One day he and his friends Preston and Parvati come up with a great idea and create Liars, Inc. Who knew selling lies could make money but these guys come up with lies for their peers parents and teachers and earn a good lot of money.The more lies they sell the more money they make. Max is having a good time until he creates a lie for Preston.

Preston has met a girl online and he is ready to meet her and get to know her better but he is nervous. So he asks Max to come up with a lie and he does. But what happens after that is the heart of the story and had me on the edge of my seat. I mean Preston ends up dead and Max is blamed. As the story unfolds there are clues and hints as to what really happened to Preston. As the clues are gathered and the truth starts to unfold you will never believe the TRUTH!

This is such a haunting story. It had me right from page one and I could not figure who killed Preston. Every time I thought I had the person I was so wrong! I loved this book and I need to buy it when it comes out to add to my special books book case.
User reviews
There are no user reviews for this listing.