Review Detail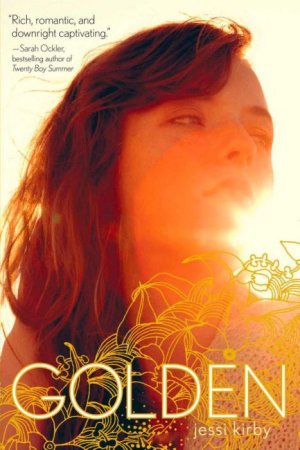 Love & Romance
December 18, 2012
1606
Golden: This is a 2013 MUST READ!!!!!!!!!!!!
Golden is one of those books that will stay with you long after you have read it. This is the first book I have read by Jessi Kirby and it will not be the last. I loved the way the story unfolded and I loved how Jessi grabbed you right from the beginning and kept you guessing until the end.

Parker Frost is your all american girl who goes to school and obeys her mothers rules. She has never once stepped outside the box and she has never ever done anything she wanted. She lives her life in the straight and narrow lane that is for older people not your average 17 year old. She has a best friend that she loves whole heartily and she has had a crush on Trevor for 7 years but she has one thing in mind and that is to please her mother.

So with senior year coming to an end she is nervous about losing her best friend and she is nervous about not having kissed her crush. She is excited because she has her eyes set on going to Stanford in the fall and when she gets a letter in the mail stating she has qualified for a full scholarship she is excited and she is nervous. Her best part of senior year is being a TA for her English teacher. Every year her English teacher has his senior class write in a journal about things they wanted to do and where they see themselves in ten years and then he seals them up and mails them out to the student s in ten years so they can see what they wrote ten years ago and to see if they accomplished what they put in the journal.

Parker finds a very special journal and it starts her on a path to finding out answers to what happened to the towns Golden couple. See they died ten years ago in an accident and the town has never ever been the same. Parker opens the journal and what she reads sets her on a path of to finding out what happened to this couple. Parker is also on a journey of self discovery.

What will Parker find in the journal? Where will it lead her? What will she do with the information she finds? Will she step outside the box and live life for her or will she let her mother continue to control her? This is a 2013 MUST READ!!!!!!!!!!!!
Comments