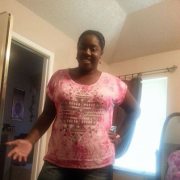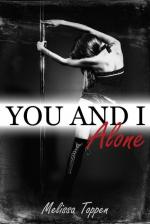 Book Details
Published Date:
February 03, 2015
For fans of Contemporary, New Adult and Erotic Romance comes the newest series from Reader's Choice Award Winning and Amazon Bestselling Author Melissa Toppen. You and I, Book One Twenty-one year old Anna Blake has lived her life by one simple rule; never get attached. Having learned early on in life that nothing is guaranteed, she knows there is only one person she can truly rely on; herself. But when she accepts a job as a dancer at one of the most secretive and exclusive clubs in the country, operating under the name Logan, she meets the one man who makes her question everything she thought she knew. Bentley Reed is exactly the type of man women crave. Rich, powerful, and as sexy as they come; the definition of a playboy. A former soccer star turned business mogul, Bentley is used to getting what he wants, when he wants it.... but he has never met a girl like Logan before. Their undeniable attraction is clear from their first encounter and neither can deny the sexual chemistry that flows between them. When Logan agrees to one night with Bentley, she has no idea that one night will alter her very existence. Determined to walk away from a man insistent on not letting her go, Logan struggles to resist the temptation of what her body desires above all else. What happens when two people who operate by the same rules, find themselves breaking them all for the chance to experience just one more night in each others arms?
Editor review
Character Development
5.0
A story I really didn't see coming. This love took place in a place that I didn't think possible. It was really one of the reasons why this book was so hard to put down. The author took two different worlds, three really and started to merge them all together in one sexual tryst that will have you just constantly turning the pages of this next book. Take the owner of a very rich club and an exotic dancer that is very headstrong and mix them together. Well, you know what's going to happen, but what you really want to know is how on this journey of lust.
User reviews
There are no user reviews for this listing.