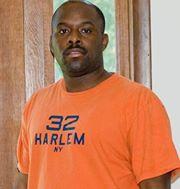 Book Details
Published Date:
December 11, 2012
Original Title:
For What It's Worth
Returnable:
This item is Returnable
Twenty-four year-old, Abby Benson has dreams of owning her own wedding cake shop. An inheritance from her aunt gives her the ability to make those dreams come true. She hires Dane, a handsome contractor, to help her get the bakery up and running and soon they're moving toward their own happy ending. Unsure what to charge for her cakes, Abby has a crazy idea to let the customers decide what they think their cake is worth. This plan has its ups and downs, but the novelty of the idea makes her a local celebrity. When she is interviewed on television about the unusual idea, business booms and Abby has cake adventures she never dreamed possible. But as her fame grows, Abby is swept up in a whirlwind that threatens everything she values. With the challenges that face her, will she be able to determine what is worth the most?
Editor review
For What It's Worth is a cute story
Character Development
5.0
For What It's Worth is a cute story and was a breath of fresh air for me to read. I sometimes have my head in books of the same genre for months on end and this book was different and it looked cute so I said I want to give it a go and I am glad I did. I am sort of a sap for quirky love stories and this is definitely one.

Abby Benson is 24 years old and she knows what she wants. She wants to own her own wedding cake shop and when her aunt dies giving her that chance she is excited. She hires the gorgeous Dane as the contractor and starts building her dream come true. Dane does a great job at building her dream bakery and soon she is falling in love with him.

Together as a couple things are falling into place. Abby is also not going to run her shop like all the other shops she has decided she is going to allow the customers to choose what the cake is worth to them and that is what they are going to pay for it. At first people think she is crazy but she is soon seen around town as a celebrity because not only what she doing unconventional but it is catching on like wildfire and she is getting requests from all over. Abby is finally happy with her life because she has a man and her shop!
User reviews
There are no user reviews for this listing.