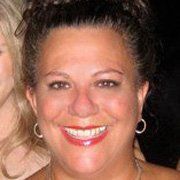 Brenda Brown Entertainment, LLC
Hot
Contact
Email:
This email address is being protected from spambots. You need JavaScript enabled to view it.
This is Brenda Brown Entertainment. A unique, professional, one stop, full service entertainment company specializing in working closely with independent artists, authors, their management or label company (if any) on many of the critical aspects required in taking one's career to the next level. Our mission statement is quite simple: Do the Right Thing All the Time, and to Be of Service to Each and Every Client. These are our creeds to which BBE is based around and is widely known for today in the industry. At the core of the business is our relationship with Apple for both iTunes and iBooks for worldwide digital distribution of both music and book content. BBE also has an indie record label called Pure Heart Records for physical distribution of music sales through websites and retailers. BBE believes in returning to our clients the lion share of all royalties earned on a timely and professional basis for they deserve a decent return for their hard work and dedication to their craft. Surrounding our core business is a renowned palette of full Management Services both Personal and Business which allows BBE the ability to manage or assist in practically all aspects of an artist's career. In addition to being a premier digital content provider with iTunes and iBooks, BBE is proficient at creating and implementing complete social and media marketing campaigns, website and fan page creations and preparing detailed Business planning featuring both Investment Prospectuses for raising monies to developing detailed financial "road maps" for future planning. Over the years, in addition to our services and abilities to guide our Artists and Authors, BBE has developed an array of great business and industry contacts from PR firms, Radio/Promo specialists, Videographers, Website Designers, Branding and Sponsorships Specialists, Producers, Publicists and more. These contacts combined with our well positioned internal abilities to promote an artist or author to the marketplace to literally to millions of people, makes BBE a one stop shop for any aspiring Artist or Author. iTunes® and iBooks®-Basic Services offered for Each Client: For a ONE TIME ONLY very reasonable set fee we provide each client-Artist direct or Management/Label Company and Authors the following: Immediate Placement of all music on iTunes®-Usually in 24 hours and iBooks® usually in 5-7 days. 24/7 person-to-person immediate assistance and access directly with Brenda Brown Entertainment-(No email only policy to communicate any questions or requests). iTunes® clients can start with an upload of a single or EP for immediate release and add later additional tracks to complete album for no additional charges. Substantial return to the Artist/Label of most royalties earned. Automatic Worldwide Distribution-All music and books are available in all International stores automatically or individual stores and markets can be targeted. No hidden fees or additional costs, ever. New UPC's and IRSC's provided as needed. Monthly payments of all royalties earned with detail reports. Up to date, On-Demand, of all accounting and tracking of all sales. All uploading includes Artist/Label Digital Liner Notes. All uploading includes Artist/Label Digital Booklets. Immediate technical assistance for music or book submittal requirements. Charity/Benefit Share programs on Royalties for Non-Profit causes. iTunes® digital "button" for placement on all websites, social marketing sites. Basic marketing assistance and guidance for all Social Marketing platforms including: Facebook, Myspace, YouTube, LinkedIn, Twitter, UStream TV, Reverbnation, Soundcloud. Publicity and email blasts on Brenda Brown Website, Blogs, Twitter, Facebook, Myspace and Google pages.
User reviews
Marketing With Flair - Integrity - Honesty
If you are going to put your hard earned money into digital/audio marketing, this is the best service I have found. Highly recommend Brenda Brown Entertainment.
Pros & Cons
Pros
First of all - I-Tunes Exposure - World Wide Exposure and the fact BBE concentrates on each individual artist or author, fitting them with a plan that will work for their own financial circumstances while supplying the best exposure.

The fact is, Brenda Brown Entertainment will give you your monies worth as they truly care about each client. Everyone that knows Brenda Brown agrees she shows integrity, honest and creativity when dealing with her clients.

Face it, digital exposure is the next biggest form of advertising any business, service or product and BBE has forged ahead of the rest in providing outstanding service.
Cons
The only thing I found lacking was an example of pricing on the BBE web-site. Many people wish to know how much something will cost prior to contacting a business. If there were some examples of price ranges for which services, I feel it would enhance the business site.