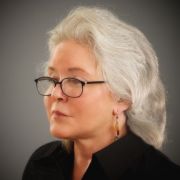 Book Details
Setting:
Florida, North Carolina and Texas
Published Date:
February 03, 2014
Returnable:
This item is Not Returnable
Contact
Email:
This email address is being protected from spambots. You need JavaScript enabled to view it.
One woman's terrifying journey to escape an abusive relationship.

Katy followed Chuck, the love of her life, to his hometown in Asheville, NC—giving up everything familiar and dear in Florida just to be near him. He's awakened desires that she never knew existed, and like a moth to a flame, she can't resist him. Little did she know that the man she'd fallen for was a monster and that all it would take for her to discover this was for him to be reunited with the family and friends that had shaped his early life.


Once kind and unassuming as he pursued Katy with flowers and endearments that would melt any woman's heart, he's now controlling, abusive, and frightening as he hurt her in the most horrible of ways. Katy has to escape—if not for herself then for Sammy, her eleven year old daughter. But, the new love of her life threatens that there's no place to run or hide that he won't find her. Terrified, she devises a plan of escape, but the moment she implements it, he's hot on her trail. Read one woman's terrifying journey as she plans carefully and listens closely to her inner voice for guidance. (Adult Content: Violence, Drugs, Language) This title is also available in large print, ISBN:978-1499122862.
User reviews
There are no user reviews for this listing.