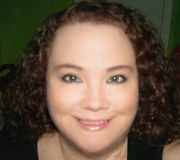 Babies and Louboutins: The Essex Files 2
Hot
Book Details
Published Date:
September 30, 2015
Returnable:
This item is Not Returnable
Tallulah Belles Carter has it all. She's got her little princess, her Prince Charming and a closet full of Loubs. It's every Essex girls happily ever after but is she really going to have it that easy? Or is the past going to come back to haunt her? Ryan Phillips is fresh out of rehab and seems determined for revenge. Is he going to let Belles and her entrepreneur boyfriend live their new millionaire, Essex lifestyle? Or is he going to do whatever he can to stand in their way whatever the consequences may be. With plenty of twists and turns, lol moments, heartache and lots of drama in true Essex fashion. Find out in Babies and Louboutins. Belles is back in the sequel to Footballers and Louboutins. If you enjoyed the glitz and glamour of the first book then this will be sure to tickle your fancy.
User reviews
There are no user reviews for this listing.