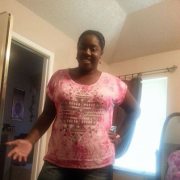 Stories to Excite You
Hot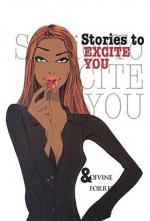 Book Details
Published Date:
December 31, 1969
Returnable:
This item is Not Returnable
This book is a collection erotic short stories by writers Ken Divine and Anna Forrest. The first section in the book sets out to break down one's inhibitions by showing the erotic possibilities of everyday situations. Ménage Quad, the second half of the book, dares you to take it one step further.
Editor review
Stories to Excite
(Updated: January 04, 2015)
Character Development
3.0
Now, I have always loved my short stories by Zane and she will always be the queen in my eyes. This book holds a close second to me though because it was just as erotic and probably more raunchy than just about any book that I read. It had boldness, sex appeal, all mixed in with just the right amount of love to make each story in this book come to life as if it was really happening. I just had one question for these authors. Where do they live so that I can move into this complex community. There were a lot of short stories in this book that I am not going to name them all. You are just going to have to read the stories and see for yourself how good of a book this is, but here are some of my favorite reads from this book.

1. Search Engine of Love: story moved quickly but you see that attraction is something you should act on whenever you get ahold of it.
2. Jackie: if you have real feelings for someone, don't let the moment pass you by.
3. Sow Her Oats, Plant His Seeds: Secrets, secrets and what do you know more secrets.
4. Birthday Celebration: She got a birthday to remember. I was jealous
5. Beautiful Music: a different take on love & sex
6. Kiss Goodbye: sometime you just have to shut and pay attention
7. Me and the Girl Next Door: age ain't nothing but a number
8. Have Faith in Rome: Literally, when in Rome. Hey, why not?
9. The Official Scores: Love and Basketball
10. Lady Baller: Longest and cutest story yet when it came to romance
11. More than a Crush: Hey Lover by Boyz 2 Men with LL Cool J
12. Pleasure Apartments: the weirdest arrangement I have ever read
13. Anything for Neicy: surprising twist with a wife who is willing to go above and beyond for her man
14. You Send me Swinging: First time swinging
15. Working Together: Had me wondering if this was a true story or not
16. Yeah, Just Like That: it all started with a video rental
17. Tongueandcheek.com
These were by far my favorite, but if you had any other stories that you thought were better than these. Please feel free to leave me a comment on some your favorites and why . If you haven't read this book then I suggest you get this book and read up on it.

User reviews
There are no user reviews for this listing.