Author's Info Blog
Sharing the things you want the world to know around the literary industry.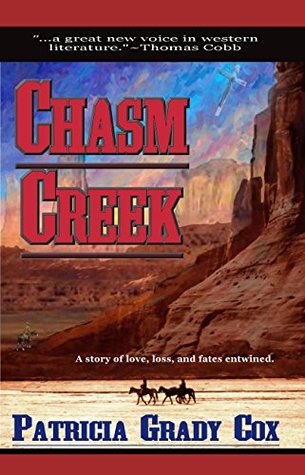 Written as one of "The Review Group" Review Volunteers, see http://thereview2014.blogspot.co.uk It is a very long time since I read a Western. Back in school we had Shane as a class book, and from the same era (and I'm showing my age here) I was a keen watcher of the two television series The Virginian and The High Chaparral. But since those long-ago days I think I have only encountered the Western genre in films. To this British reader, coming across placenames like Rio Verde or Yuma evokes a feeling of going into a fantasy land, where anything might happen. So it was with an entirely appropriate sense of riding into the unknown that I started this book. There were familiar elements that you meet almost at once. There is the mysterious man with the shady past, the abandoned wife struggling to make ends meet for her family, the lawman...
My favorite series coming to a happy ending. Anna and Bentley have been through a whirlwind of emotions. From fighting their urges to leaving everything on the field these two have come across the final step in their relationship: acceptance. Accepting that love really can conquer all and guide you to places they both didn't think possible. I have loved this story from the stripper pole to the soccer field and what these two have in store for you in You and I Forever was more that I could ever have imagined.
The start of this book had me confused and thinking I was missing something, but once you catch up with you see that these two were preparing for a future and one of them didn't know it. One of the hiccups in their relationship was really not a bad one, but one that was going to be a hurdle. Bentley and Anna met in a strip club she continued dancing even when they were building a relationship. Now, the moment of truth comes in and love enters the equation where Bentley gives Anna the ultimatum. I kind of saw it coming but for me, was one of the one questions I had in my head. Second favorite part in the book for me.