Secrets of a Kept Woman 2 - Book Review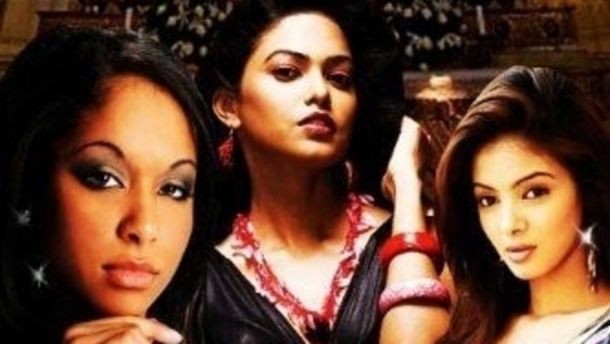 The girls are back, well almost all of them. We are more centered on Shayla and what her life has become since her split with Titus and Lissa who is her best friend, now. And I got to say, she really ended up on top and was really showing it at the beginning of the books. On this trail of finding herself, she went back to school and is a doctor. I know pretty cool right, but that wasn't even the best part. She got remarried to the wonderful Antonio Davis and if you don't know who that is then I suggest you go back to the first book and see what I am talking about. She has a son named Tyler and her life is really good and you would think nothing would go wrong, well it does.

It all starts with the annual conference that she and her best friend Lissa have to go to. Meanwhile, you find out that Rhonda is back in town with disturbing new. Shayla ends up learning that Rhonda is one of her patients she tells her husband who is against it from the start. He slowly starts to open up about the whole thing later on. Lissa and Shayla end up going to the conference where Lissa meets a man named Seth and instant sparks flew and remained through most of the story. You also see this creepy dude named Tom stalking Shayla for some hidden reason of his own.

When we all get back from the conference, things start to be taking some crazy turns. Shayla takes on Rhonda as a patient and finds out she is pregnant again but the child is not Titus. Shayla tries to counsel her through her time and even gets Rhonda's mother in on the counseling and you start to see some changes. Lissa is in full swing with Seth and it looks like their little relationship has some substance mixed in with a pack of nails. Seth is hiding some things that eventually end up tearing them apart, permanently. Tom finally becomes a threat in Shayla's world and it gets to a point where no one can save her.

After the ordeal, you would think Shayla would come out on top but that is not the case. She actually slides downward and I couldn't fault her for that. Rhonda's scheme comes to fruition and is the link that could tear apart Shayla's marriage. Lissa also stands on her own two feet. What confused me was really Rhonda. I don't get why she teamed up with the one man who had no relation really to Shayla.

What I loved about this story was really the love between Antonio and Shayla, I mean it was real. He loved everything about her and it showed. I was smiling from ear to ear when I read the scenes between the two. Even the heated ones because you could tell there was nothing but pure love there.

This book was a great sequel and showed what happened if you just let go and let God really. If this was then end of this series it was definitely a standing ovation. If not, well Shani I can't wait to read what you have in store for these women. I would love to know how Gladys is doing.

---
Book Details

Stay Informed
When you subscribe to the blog, we will send you an e-mail when there are new updates on the site so you wouldn't miss them.
Comments
No comments made yet. Be the first to submit a comment