Mahogany Keys: The Complex Image of the African American Woman part 7
Interview with Linda Braggs Director/Owner of Serenity for Life Sober Living in Arizona
An Arizona native, Linda Braggs is a writer, motivational speaker and creator of Serenity for Life Sober Living. She spent her childhood in Arizona and California and as a young woman she was soon acquainted with the destructive force of addiction that held her in its horrible grip for fifteen years.
A mother of four children, grandmother, sister, daughter and aunt, she found relief in God and his Love and then turned to help others, bringing hope into their lives.
She is currently working on a book titled, Colors of Addiction.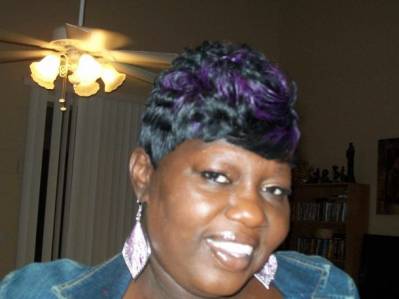 Oana: What is the importance of the family in your life?
Linda: The importance lies in unconditional understanding or at least a constant pursuit to understand it. It's loving each other wisely. I want to leave more than a memory for my family. Family means loving them, knowing the worst part of them and undoubtedly leaving them with a sense of knowing I was one of the best people who ever crossed their path. My family resides in that secret place of my heart, where only God dwell; in my soul.
Oana: Would you say that the fact that you are an African American woman influenced the way you were treated throughout your life (school, workplace)?
Linda: I'm sure the fact I am an Afro American woman influenced the way I was treated on a social level, but not in my home or on a scale larger enough for me to notice. I was brought up with so much love, confidence, good family morals and values that those issues didn't play a major part in my life. My mother modeled in the 70's, her sister was a postal carrier and worked in the Postal service for more than forty years, her other sister worked for Los Angeles Supreme Court System for more than twenty years and purchased an apartment building (income property), my uncle from Panama spoke more than ten different languages; so my foundation wasn't to let my color hinder me.
Oana: Have you had extremely negative experiences involving racism and how did they affect you?
Linda: I find that most white men dating black women show racism. They don't mean to, but they treat us differently than they treat white women. White men approach us differently, they speak to us differently, they act differently when intimacy is the main concern; mainly they treat us like a black woman, instead of just a woman. I was taught to not look at someone as a white man, to see him as a man.
Oana: Have you ever felt that your ideals and goals have been put on hold because society has assigned you a different task or even (undeserved) punishment?
Linda: Society has put a hold on many races, for many different reasons. I don't take it personally. Water is clear, it's just that simple.
Oana: Do you believe in God? What do you think about the fact that black people and white people rarely meet in churches when we are told we are all "children of God"?
Linda: Yes, Yes, and Yes. God is the father, I'm the child. He is the Principal and I am the student. He is the reason I am. I love the Lord. For many years it used to be that way, but now all nationalities unite in church, all different religions. I think the soul of a man has no color and more and more people realize that now.
Oana: Do you believe that African American women's rights should be part of a general greater movement that would include women of all races and ethnicities or they should be addressed separately?
Linda: This subject continues to come up and it has affected so many black women, I feel there should be a forum for it. Although it has not affected me personally, these issues are very valid.
Oana: Many African American women follow fashion trends which sometimes triggers a very negative response in the black community. Do you think that a hairstyle can change who one is?
Linda: Yes, I think hairstyle and clothing can make a difference in how a person is perceived, whether black or white. Some of the most financially powerful people in Hawaii walk around in sandals and shorts, looking like a common beach bum. I have met millionaires who have personally told me they do it for security and their safety; he said "If I was to walk around wearing a Rolex, $5000 business suits, driving a Bentley, I make myself a target." On a more personal level, I am a recovered alcoholic addict, I drank and smoked crack cocaine for fifteen years during this time I maintained employment with two AZ State Agencies. I put on a business suit, nylons, perfume, dressed my addiction up. I went to purchase drugs after work and was told I was the police, and wasn't sold anything, all because of how I was dressed. I have also seen a black man and woman wearing cornrows or dreadlocks being denied employment because of their hairstyle choice.
Oana: What are the most sensitive issues the African American woman encounters frequently and that are invisible to the white people's eyes? What should we be more aware of?
Linda: That we have to work harder to achieve the very same things as them. No matter how much things change, things remain the same regarding the treatment that black people endure daily in society, in these times. Most white people pretend their not aware of the serious issues, or that they don't really understand. I guess it's easier.
Oana: What is the significance of the African American woman's work in today's society?
Linda: Her Family. The African American woman who raises a black man or woman to become a successful person in this time and age is very significant.
Oana: Tell us a little bit about your work.
Linda: My work consists of rebuilding lives, families, uplifting spirits, and sharing the goodness of what the Lord has done for me through rehabilitation, scripture, and the 12 steps of recovery. I have sat on a narcotics anonymous committee in Arizona; I am a volunteer for Arizona prisons and jails conducting AA NA and CM (Alcohol, Narcotics, and Crystal Meth Anonymous) meetings weekly. I am the Owner/Director of Serenity for Life Sober Living and I continue to share my experience, strength, and Hope.
Oana: What is your advice for the young generation of African American women?
Linda: Give yourself room for self discovery, Please, please, please get an education, take advantage of all the grants, scholarships, etc. DO NOT GET CREDIT CARDS, maybe only one for emergencies. DO NOT HAVE CHILDREN UNTIL YOU HAVE A DEGREE in something, DO IT FOR YOURSELF. Once you have children your life is no longer your own. Start saving money, savings acct, 401k, as soon as possible. If you are EVER doing something you are ashamed of, stop it at once. If it doesn't sound right, feel right, It's not right. Put God first, keep your loved ones close, and never give up your morals or integrity for any reason. Surround yourself with positive people who make you feel good about yourself. Find three people who you admire and respect, whenever in a situation and between the four of you the answer will come. Remember any lady can have a house, but it takes a WOMAN to build a home. Above all stay humble and pray.
You can reach Linda at This email address is being protected from spambots. You need JavaScript enabled to view it. or 602-518-4535
To find more about Author Oana visit www.thehealings.net
Stay Informed
When you subscribe to the blog, we will send you an e-mail when there are new updates on the site so you wouldn't miss them.
Comments
No comments made yet. Be the first to submit a comment