THE RIGHT VOICE OF THE NOVEL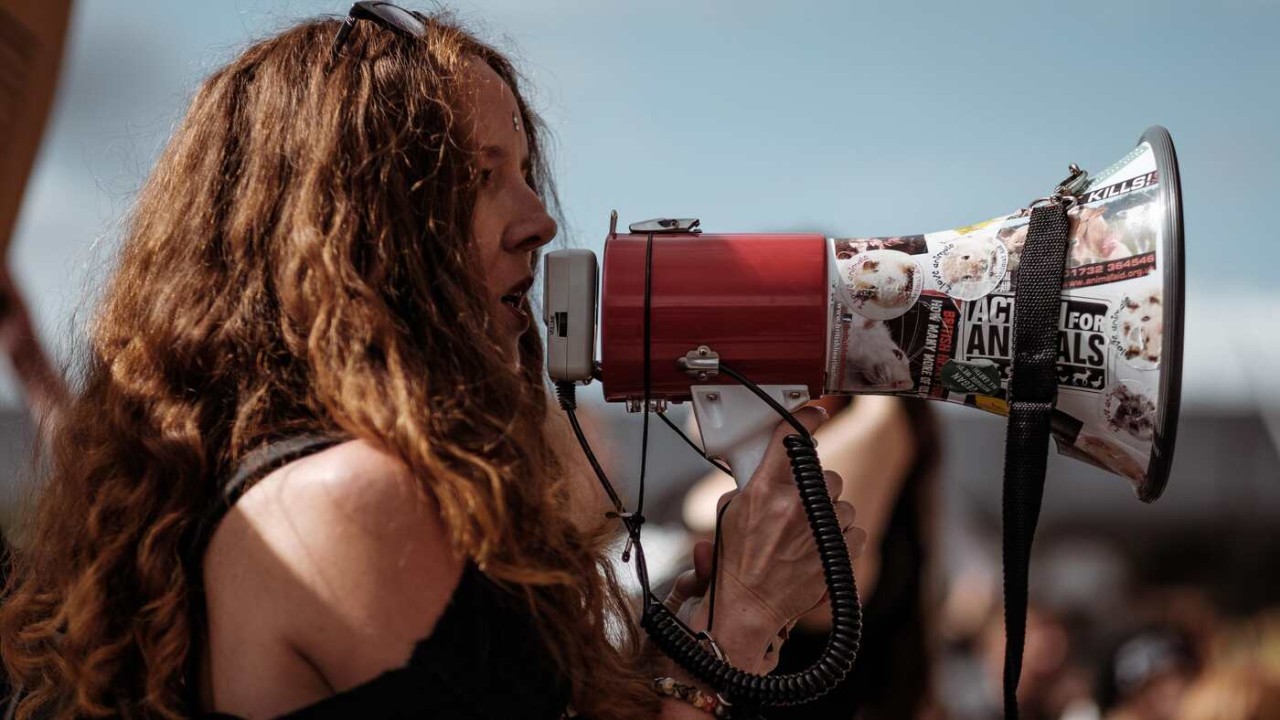 ---
While swimming or walking Caesarian on the shores off Coney Island, I am reminded that less than a year ago, my precious ocean overturned, and we were greeted by the fish and the mud, and the debris of other shores. When my beautiful granddaughter, Aria, was born and my second son married this past August, I thought about completeness. I thought GHOST RUNNERS and THE WHITE BRIDGE were also my legacy. When I collaborated with Anya Z to produce the cover for THE WHITE BRIDGE, I was elated. GHOST RUNNERS is a novel about the suppression of the American Dream. My dream was to TELL this story, to shout it from the highest rafters. The story took me 27 years to write. THE WHITE BRIDGE taught me never to be silent in the face of tyranny. THE WHITE BRIDGE is nothing unless it has the widest berth to transcend the scourge of fascism.

Two years ago, I was approached by audible.com, which was keenly interested in giving voice to GHOST RUNNERS, my first novel already housed in The U.S. Holocaust Memorial Museum Library in Washington, D.C. But it did not happen. Recently, audibly expressed interest in obtaining both my novels. Many other novels are being given that opportunity. But not mine. Aria cannot hear 'pop-pop's' voice, and I ask, why not? She is, after all, the sweetest of the arias. I was informed, by the 60%ers, "Permission denied."
So the irony of the plight of Marty Glickman and Sam Stoller comes around in a full circle. Two extraordinary men who, on the day of the four-man 4x100 meters relay race, had permission denied to run for America in a race against Hitler. And now I, no such hero, still bring their heroic tale to bear witness to truths suppressed or buried for seventy-five years. Both my novels are nothing but voices of the past, be they shrill or whispered. But never silenced, 'never again.' I owe at least that to those two Olympians. I want to speak to Aria. I want to speak to the present. I want full voice to speak to you. Only the addition of an audible market will bridge the void that does not allow the reading impaired or sight challenged readers to HEAR my plea to the future for justice.

The American Dream is, after all, for everyone.

Until that happens, my voice is also silenced. The whole story is not completely TOLD. There are nuances the public needs to HEAR. The deeds of heroes and villains are muted. And their silence makes me scream.

My new project: HALF BREED - THE LAST DIME NOVEL, is designed for self-publication, to be heard and to be woven into the fabric of the others, like stardust or quicksand, or to stand alone invisibly clothed in a cloak of many colors, the last novel in the trilogy. I can say here that my intention is to take my trilogy and, eventually, my other literary properties to my ancestral home in the public domain. One of my great joys in doing research for The White Bridge was in discovering books that would not have been preserved otherwise. Imagine not only becoming dust but being left in the dust of the public domain in perpetuity! I can't imagine any better resting place than a post-life, literary cemetary as that. And that's where I hope to be headin' when I get to heaven, boys! Until then, I want to publish here, chapter by chapter, my new novel for free. If you like it, please let me know. Right now, I am in the mindset of the right Mr. Thomas Jefferson. He is mulling over some ideas while overseeing his slaves and dreaming of 5/5ths Americans, half-breeds, and his speech to the Algonquins. He is keenly aware of the future. In many ways, an extraordinary man. But he has a whole lot of contradictions, and he won't consider freeing what he thinks is his property. I think you are going to relish hating him. As all of us are Freedmen now, so we can inquire about the rascalry that got us here.
Writers, muse on about this if you haven't already done so. My dear collaborator, Anya Z. designed an amazing cover for THE WHITE BRIDGE. Take a quick peek on Amazon.com and see for yourself. But don't buy until you hear the right voice of the novel. In her informal contract with me, Anya allowed the use and reproduction of her work which I purchased from her and loaned to the 60%ers, but only to use. Yet except for a small inside acknowledgment, the work is perceived to be their own. It is displayed on their website as if some magically gifted artist of theirs created this arguable masterpiece. But imagine, right now on Author's Info ... "We have breaking news: Rubenstein denies permission. He wants the portrait back."

They have no given rights, no more than are given me. I can also play the game. I guess that would make us both "Indian givers," eh, Mr. Jefferson. But is that cover or the poster that proudly adorns my room, my own, any more than before?



One could say Jefferson and the like would say if I bought it, it is mine, though Anya and I have a contract that expressly deems that cover as hers by a moral principle. Until I read that, I did not realize no matter what is contracted by two parties; there is a moral right of ownership that can't be taken away by cash or carry. Morally, Manhattan Island is still the Indians' domicile, Mr. Jefferson. The so-called illegals of Texas and California also have moral rights to 'our' land. Audible is not necessarily electronic and need not fall into the 60%ers domain without challenge. Nor did our contract grant any such rights to them. But if I challenged that, it would cost me $2500 minimum. With my profit from the last quarter being $7.70, it would take about 98 more years to recover court costs. We tend to give up our rights for very little return and take so much bullying for fear we will turn to dust outside the dustbowl of the public domain. Our fear is to be ostracized from that great Amazon empire and disappear into writers' purgatory. But you know, think of the alternative to that when afterward nobody on earth can say to you: "Permission denied."

You may love the cover of THE WHITE BRIDGE. I purchased it, but that work is not yours nor mine. It is Anya's alone. As indeed is your work, yours, as mine is mine.




Comments appreciated.

---
Stay Informed
When you subscribe to the blog, we will send you an e-mail when there are new updates on the site so you wouldn't miss them.
Comments
No comments made yet. Be the first to submit a comment